New Arrivals
All old fanart is being permanently discontinued, so enjoy an online-exclusive discount of up to 50% off on fanart collections.
Shop Categories
ㅤㅤㅤㅤ ⠀
Our other works!
On a budget? Check out our original FREE to read comics!
Boys Outta Luck!
A priest tries to befriend a depressed cellist after rescuing him from demons. The two must navigate trials of horrible luck, general stupidity and festering childhood trauma to get to drink that sweet, sweet friendship juice.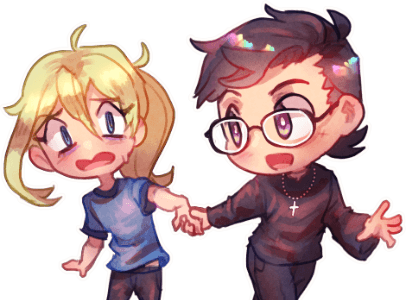 Wingless: The Dovecote Princess
A sheltered girl dreams of becoming a knight to restore honour to the fallen rank of her family. After encountering an unknown entity, she finds her world becoming increasingly distorted….